Aishwarya Rai Bachchan, the former Miss World and Bollywood icon, has always been celebrated for her beauty and grace. However, recent pictures of the actress have stirred controversy and discussions on social media. Fans and critics alike have accused Aishwarya of overusing Photoshop and airbrushing in her images. This controversy has reignited debates about beauty standards, self-acceptance, and the pressures faced by celebrities to maintain their appearance.
The Photoshop Controversy
Aishwarya Rai Bachchan recently attended the L'Oreal Paris Fashion Week, where she showcased her elegant style and fashion sense. While the event was intended to celebrate her beauty and fashion choices, it quickly turned into a discussion about the alleged heavy use of Photoshop in her pictures.
In one of the pictures shared by Aishwarya, she donned a black long coat paired with a matching gown, leaving her hair flowing freely. She accessorized with white earrings and black heels. While her fans were eager to praise her timeless beauty, many were quick to point out what they saw as excessive and unflattering photo editing.
Social Media Reactions
On social media platforms, comments poured in from disappointed fans and concerned followers. One user expressed their frustration, saying, "I wish you wouldn't Photoshop all her pictures like she's beautiful, and I understand maybe a bit insecure, but everybody's body changes as they age, which is totally fine and completely beautiful. So many young girls look up to her; I wish you would just own it."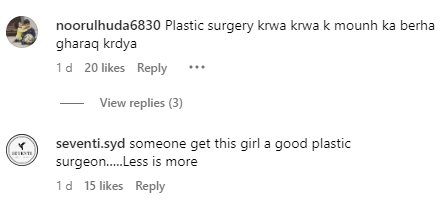 Another comment read, "How much photoshopped is too much photoshopped? This is definitely airbrushed on multiple levels. This isn't her figure or her face anymore. Why don't people embrace gaining weight positively with age? I mean, such an educated woman; I wouldn't expect her to fall for beauty brushes."
Aishwarya's Response
This is not the first time Aishwarya Rai Bachchan has faced criticism over her looks. In 2018, she addressed the issue of being trolled for her appearance, stating, "It is really about your perspective and your outlook, and I know that it is easier said than done for many and immensely tough for many, and that's why I probably keep like a mantra going on that we have to be our own best friend."
She emphasized the importance of self-acceptance and being brutally honest with oneself. Aishwarya believes that self-help and self-healing are attainable through this approach and that one must hold onto their sense of self in the face of public scrutiny.
Work and Achievements
Despite the ongoing controversy, Aishwarya Rai Bachchan has continued to make waves in the film industry. Her performance in "Ponniyin Selvan 2," directed by Mani Ratnam, received widespread acclaim. The film achieved blockbuster status, grossing around Rs 345 crore at the global box office. Aishwarya's dedication to her craft and her ability to shine on screen have earned her immense appreciation from both critics and fans.
Conclusion
The Aishwarya Rai Bachchan Photoshop controversy serves as a reminder of the immense pressures faced by celebrities to maintain their appearance in an image-conscious world. It also highlights the importance of self-acceptance and self-love, regardless of age or body changes. Aishwarya's journey continues to inspire many, as she remains a symbol of grace and resilience in the face of public scrutiny.