After years of supporting UN sanctions against North Korea's nuclear weapons program, Russia is now seeking assistance from its neighbor due to the ongoing conflict in Ukraine. This situation has forced the Kremlin to reevaluate its relationship with Pyongyang as it looks to replenish its depleted weapons stockpile.
There is a potential meeting scheduled between Vladimir Putin and Kim Jong-un later this month in Vladivostok, a city in eastern Russia. This meeting would not only symbolize the growing rapport between the leaders of these isolated states during the 18 months of conflict in Ukraine but also have significant geopolitical implications.
With Russia rapidly depleting its ammunition reserves, Putin is expected to build on recent high-level diplomatic talks, including a visit by his defense minister, Sergei Shoigu, to North Korea. The goal is to secure artillery shells and anti-tank missiles from North Korea.
In return, North Korea aims to receive foreign currency to continue financing its development of intercontinental ballistic missiles. These missiles are crucial to North Korea's strategy to gain concessions and recognition as a legitimate nuclear state from the United States.
However, the strengthening of ties between Moscow and Pyongyang goes beyond weapons trade. Russia's increasing isolation has led it to seek a united front against the "hostile" West, which includes not only China but also, it appears, North Korea with its formidable million-strong army. Reports suggest that North Korea might participate in joint naval exercises with Russia and China, and when asked about these exercises, Shoigu remarked, "Why not, these are our neighbors. There's an old Russian saying: you don't choose your neighbors, and it's better to live with your neighbors in peace and harmony."
Russia's decision to turn to North Korea for weaponry reflects the rapidly changing dynamics in their relationship since the founding of North Korea in 1948 with the support of the Soviet Union. North Korea received significant assistance from both Beijing and Moscow during the 1950-53 Korean War and relied heavily on Soviet aid for decades. The collapse of the Soviet Union in the 1990s contributed to a severe famine in North Korea, resulting in the deaths of as many as three million people.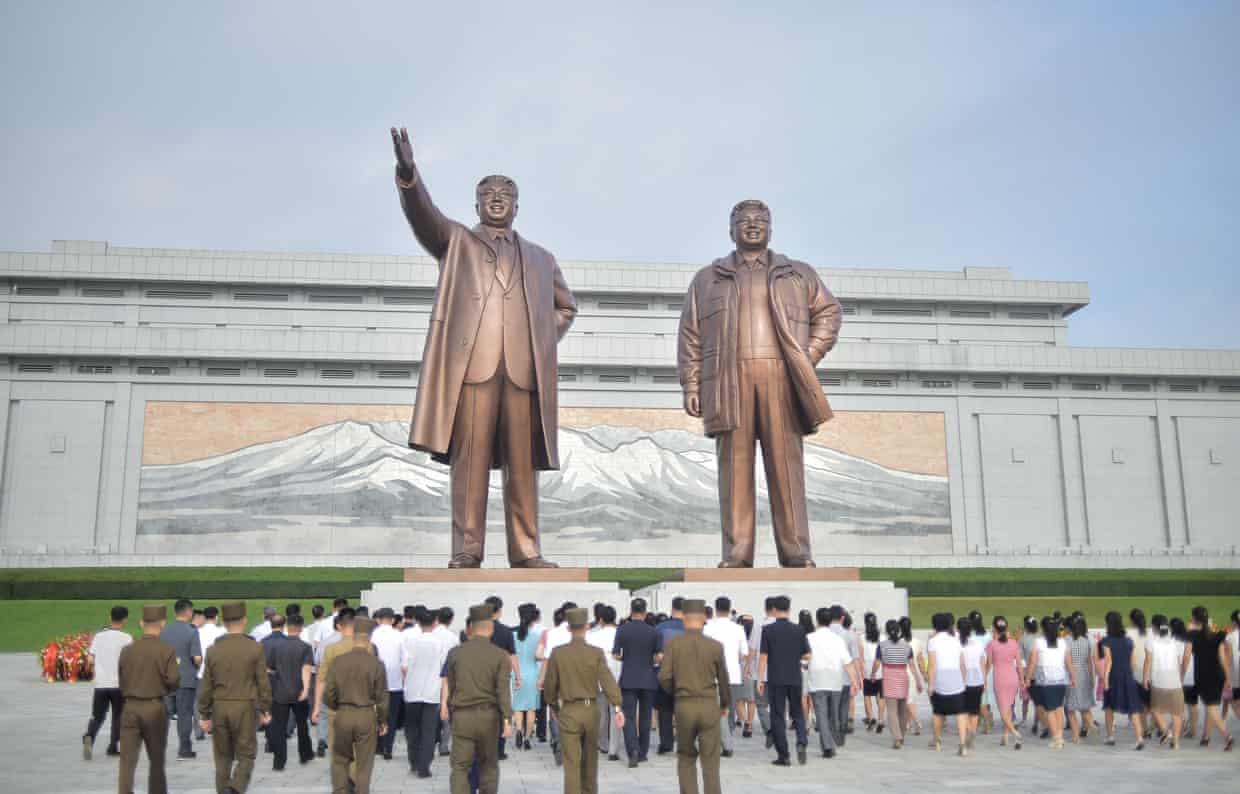 In the years following Kim Jong-un's ascent to power after his father's death in late 2011, both Moscow and Beijing supported UN sanctions aimed at compelling Kim to abandon his ballistic missile and nuclear programs. It was only after North Korea's last nuclear test in 2017 that Kim began mending ties and met Putin for the first time in 2019. However, hopes for a diplomatic breakthrough on nuclear weapons waned when Kim and Donald Trump failed to resolve their differences over sanctions relief.
In a message to Putin in June of this year, marking Russia's national day, Kim pledged his regime's "full support" for the invasion of Ukraine and expressed his desire to "hold hands" with the Russian leader to build "a powerful country." North Korea is also one of only two UN member states, along with Russia, to have recognized the independence of Ukrainian regions claimed by Russia.
According to Artyom Lukin, a professor at Far Eastern Federal University in Vladivostok, the conflict in Ukraine has ushered in a new geopolitical reality where Moscow and North Korea could become closer, possibly even resurrecting the quasi-alliance relationship from the Cold War era.
If the meeting between Putin and Kim occurs, Putin may find himself facing a shrewd negotiator. John Everard, Britain's former ambassador to North Korea, believes that Pyongyang is aware of Moscow's desperation for munitions and expects North Korea to demand a very high price.
In summary, the dynamics between Russia and North Korea are shifting rapidly as a result of Russia's needs in the Ukraine conflict, and a potential meeting between Putin and Kim Jong-un could have significant geopolitical consequences.