Users reported having difficulties accessing the email service, which displayed an error message ( see below ).
The Downdetector website, which gathers reports of instability, registered the problems around 10 am, with more than 800 complaints of instability in Gmail in Brazil.
In the US version of the site, 4,000 complaints were made at the same time. There are also reports on the site involving difficulties in searching and accessing Google.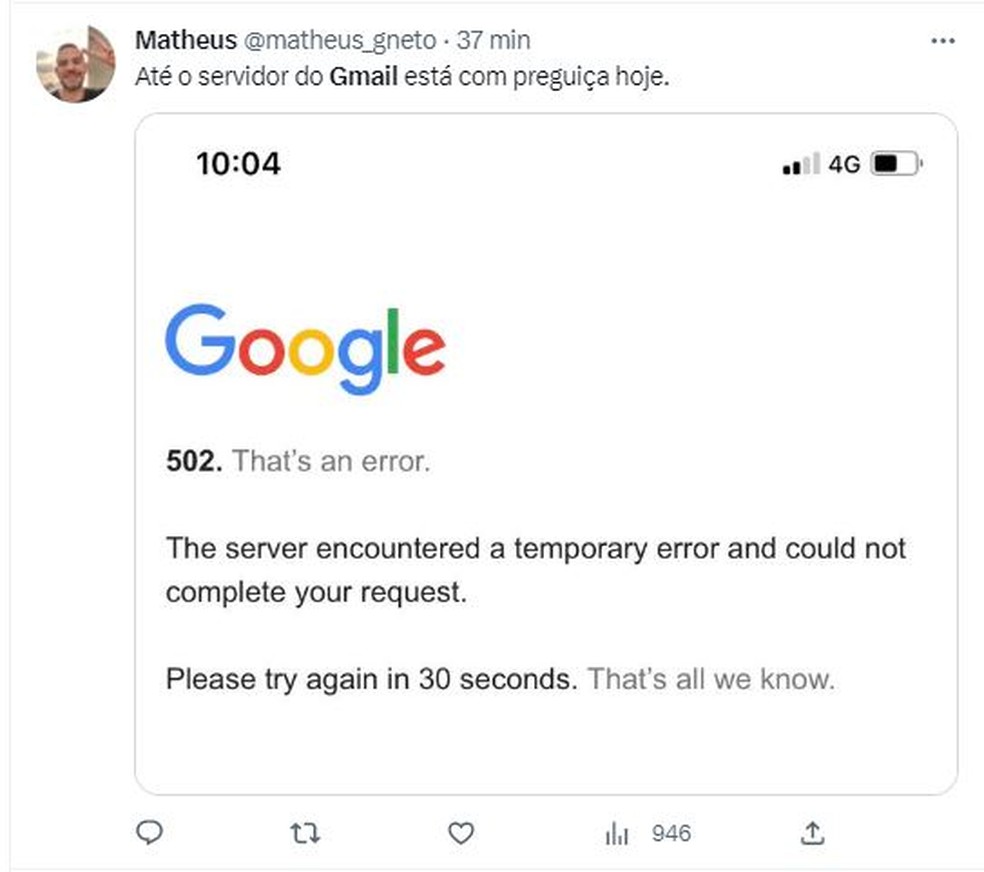 Notification with error message when accessing Google — Photo: Reproduction/ Twitter
"We are aware of an issue with the Gmail service that is affecting a significant subset of users. We will provide an update by Feb 27, 2023, 15:30 UTC with details on when the issue is expected to be resolved," the company said on its portal. problem detection and resolution.
"The problem with the Gmail service has been resolved. We are sorry for the inconvenience and thank you for your patience and support."
See some reports:

User reports about instability in Gmail and google — Photo: Reproduction/ Twitter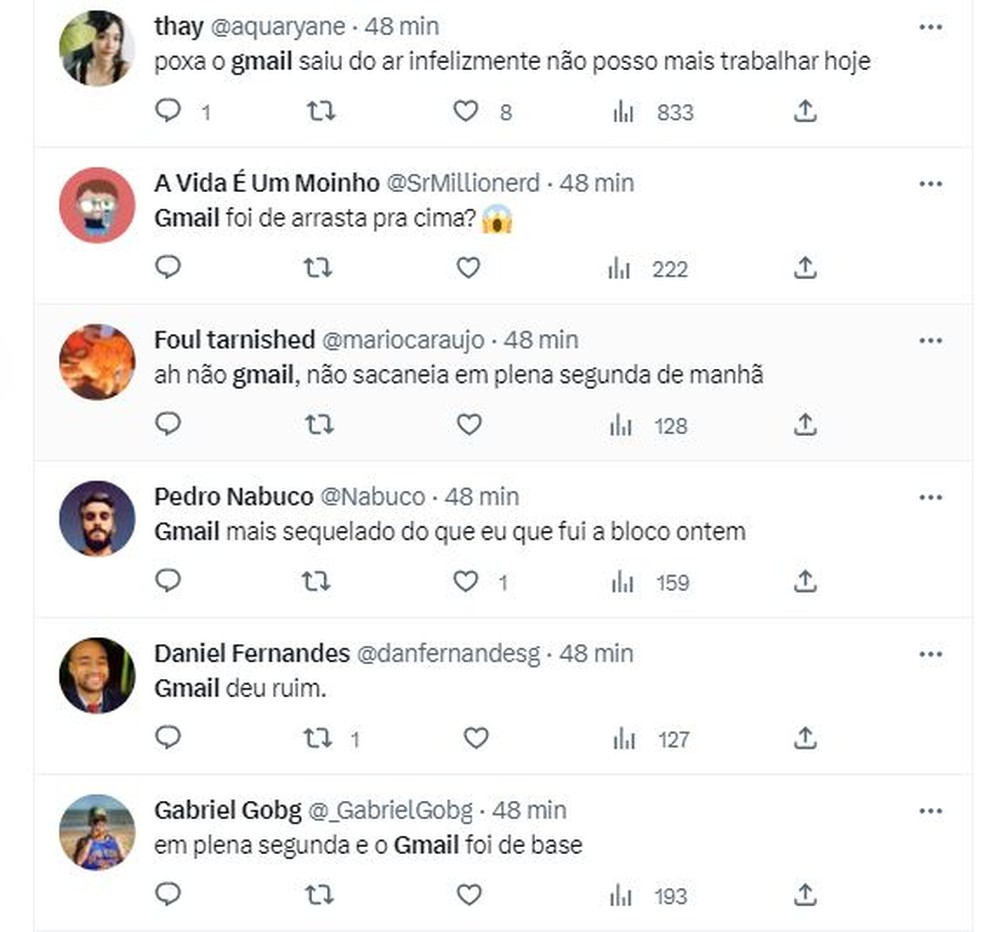 Internet users used social networks to report the instability of Google services — Photo: Reproduction / Twitter