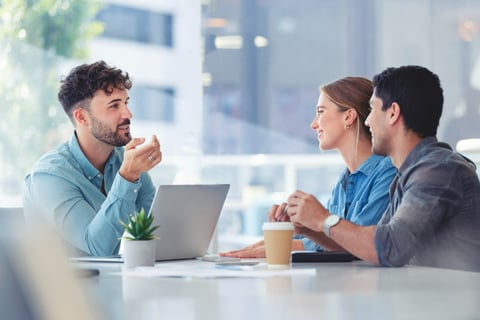 The Worldwide Broker Network (WBN), the world's largest network of independent insurance brokers and employee benefits consultants, has announced the appointment of Alzbeta Gyulaffyova as global network coordinator.
Gyulaffyova has more than 12 years of industry experience. She joins WBN from member agency Renomia European Partners, where she served as director. Prior to that, she served as deputy sales director at INSIA a.s. Insurance Broker Network. She has also held roles at BKIS, TEAS, Canadian Bilingual Institute and EUROGRADE.
"We are committed to investing in continuous growth to deliver a strong culture of care for our members and clients around the world," said Olga Collins, CEO of WBN. "The addition of a global network coordinator to our team, especially one with Alzbeta's strong connections and experience, will be another invaluable resource that offers tremendous value to our members and their clients."
"I am excited to be joining WBN, bringing my experience and passion for cultural diversity in international insurance programs to the network," Gyulaffyova said. "I look forward to working with Olga and the team to help build on WBN's success and achieve their goal of being the number-one choice of global broker network."
"Alzbeta has been an amazing asset to our European group for many years, delivering multiple standout incoming and outgoing programs including the Renomia Group activities across the CEE region," said Pavel Nepala, managing partner at Renomia. "We will truly miss her but know that she will be a great addition to WBN and look forward to continuing to work with her in her new role."
The appointment comes as WBN continues to expand its footprint. Last month, the network announced the appointment of three new member agencies. In April, it announced the appointment of new board members.
Have something to say about this story? Sound off in the comments below.